The ultimate fresh water Accommodation & Dive package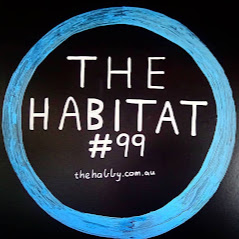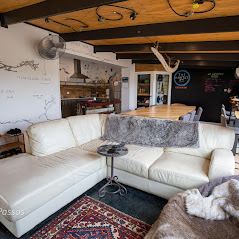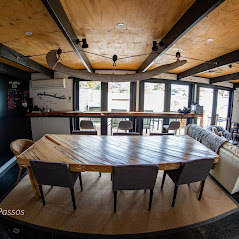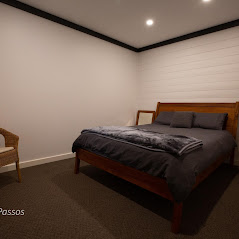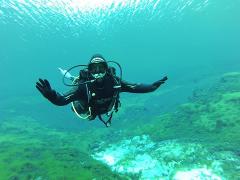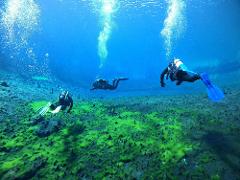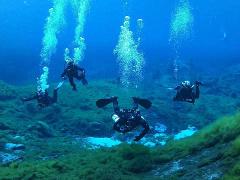 Duration: 2 Days (approx.)
Location: MOUNT GAMBIER, SA
Product code: PUSN2B
Take advantage of staying at The Habitat- the launch point for the Dive Experience Tours.
Packages start from $320 single bed with linen transfers to dives sites can be arranged. Mount Gambier Airport transfers and one night stay at The Habitat. The price is based on a single bed in a configuration of rooms and may be multiple occupancy.
Exclusive use of multi occupancy room can be calculated
+ Single £50 ( not exclusive to the promotion )
+ Double $ 70 ( not exclusive to the promotion
Add 2nd night upgrade $50 per person per night
We can develop a bespoke upgrade package that can include extras. If you don't see dates you like ? and have 3 or more keen to go, then let us know and we can check site availability.
This is an Epic half days adventure taking in Australia's best recreational freshwater dive sites, This session runs from December 1st through to September 1st of each year (due to Ewens ponds closing for a regeneration period) and is a perfect dive session.
If you have been out of the water a while, new to diving fresh water, or nervous the double dive is perfect for you to get back into the water refresh your skills, or get used to weighting required for freshwater diving then enjoy two of Australia's best freshwater dive site available to recreational dives back to back,
Ewens Ponds

Ewens Ponds are a world-famous SCUBA diving and snorkeling location with a gentle flow of crystal clear waters leading to Eight-Mile Creek, and two swim-throughs that fizz with bubbling plants as they photosynthesize underwater. Drifting lazily through tunnels of plants and an abundance of life in the country's most diverse freshwater dive site is invigorating and acts as a great warm-up before a dive at Kilsby sinkhole.
Ewens Ponds allows divers to fully appreciate the crystal clear fresh temperate waters that Mount Gambier is famous for. With easy access to the first pond from the carpark, your Dive Experience guide can easily help you adjust equipment before your dive begins.
Parking is sometimes at a premium at the ponds, however Dive Experience will always try to park our trailer on the grassy area beside the information stand - if you arrive before the trailer does park wherever you can and we will meet you.
Ewens Ponds is a National Conservation Park, please do not bring pets all rubbish must be taken away (no rubbish bins on-site). There is only a drop toilet on-site consider using the toilet before heading to Ewens Ponds
Due to popular demand both these iconic freshwater dives sites book out in peak period times, Times shown for tours are subject to site availability some adjustment to booking times could be required in season booking times could change before or on the day.
Equipment hire is available to hire on the booking page we can provide everything from boots to full sets of SCUBA gear we use super toasty warm 7mm wet suits, hood, boots, gloves on tour All you need are swimmers, towel and sense of adventure and we will take care of everything else. Should you have all of your own gear but don't want to travel with tanks we have 12lts Fabier steel cylinders & weights available also for hire.
Open water SCUBA certification required
Maximum Depth: 10 meters
Water Temperature: 15-degrees C - (Minimum of 5mm full length wetsuit required)
Visibility: 50m to +80m
Minimum age is 12 years old for SCUBA and 6 years old for snorkelling (by special arrangement).
This iconic sinkhole is a true bucket list experience - it has to be done if you are on the Limestone Coast! We have special procedures for this famous location you will be descending into a sinkhole 15m below ground level down ladders and walks ways your licensed guide will walk you through the entire experience watching over you through this epic adventure!
No other dive site delivers what Kilsby sinkhole has to offer, you will never do a dive like this again guaranteed! Expect to see shafts of light beaming through the water during the summer season lighting up the floor that is scattered with bones from thousands of years ago to modern day remains.
From Open Water training dives through to the advanced cave exploration, divers from across the globe aspire to experience Kilsby Sinkhole its a true bucket list dive it's regarded as Australia's most iconic fresh water recreational dive site with classic views that are world class..... charge the go pro and get ready to change your profile picture!
Open water SCUBA certification required
Dive time: ~45mins aprox
Maximum Depth: 27 meters (Open Water Lake Zone no decompression no overhead)
Water Temperature: 15-degrees C - (Minimum of 5mm full length wetsuit required)
Visibility: 50m to +80m aprox
Minimum is age 15yrs (below by special arrangement only)
Confirmation of availability of accommodation to complete package ( by Dive Experience)
Packages and upgrades are subject to availability